200 hour yoga teacher training course at Sanskar Yogashala
200 hour yoga teacher training course at Sanskar Yogashala
A yoga teacher training course in Rishikesh, India, from 3 to 26 November 2018.
A comprehensive study of yogic physical, energetic and metal practices, basics of Ayurveda and Indian philosophy, immersion into the yogic lifestyle and rich Indian culture in the surroundings of pristine nature and like-minded practitioners from all over the world. This course will provide you with the guidance and tools for your own in-depth yoga practice and for teaching yoga to other people. 
Description
If you are looking for a course that will give you a great start and expand your yogic journey - this is it!
When we say start it doesn't mean you are supposed to be a complete beginner. Quite the opposite! The more experience you have  - the better! 
However, since we take Yoga practice seriously we want you to understand one thing - nobody learns Yoga in one month. Just like nobody becomes a real teacher in one month. 
That being said, we provide you with all the tools and experiences that will lead you on the path of deepening your practice and understanding of Yoga. Practice that may eventually lead you to become a teacher.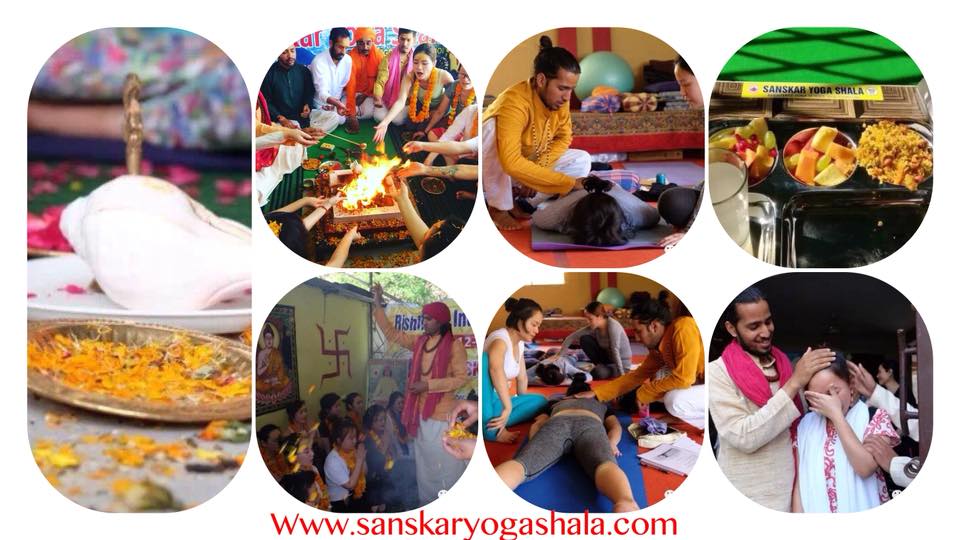 What you will learn
At the end of our course, after a period of intense training and immersion in a yogic lifestyle, you will become certified as a Yoga teacher - which means - you will be at the true beginning of your Yoga teacher journey!
The experience of this course provides you with all the necessary tools required to continue on your own. Whether you do it to help others to discover these unique practices or for your own self-development  - you came to the right place! 
The big part of the learning process is the experience of Indian culture, traditional Ayurvedic medicine, Indian cuisine and a completely different way of life.
Living like yogis, studying with the yogis and being surrounded by rich Yoga culture makes a strong impact on our body and mind and creates space for a radical change in our lives. This is what our courses are for. To help you and others change their lives!
Our Yoga Teacher Training includes daily asana, meditation, pranayama, mantra classes, as well as instructions in yogic anatomy, philosophy, postural alignment and teaching methodology.
We will also organize some temple trekking and river rafting trips for you as well as provide you with an ample free time to explore on your own.
Our school provides you with yoga teacher credentials certified by Yoga Alliance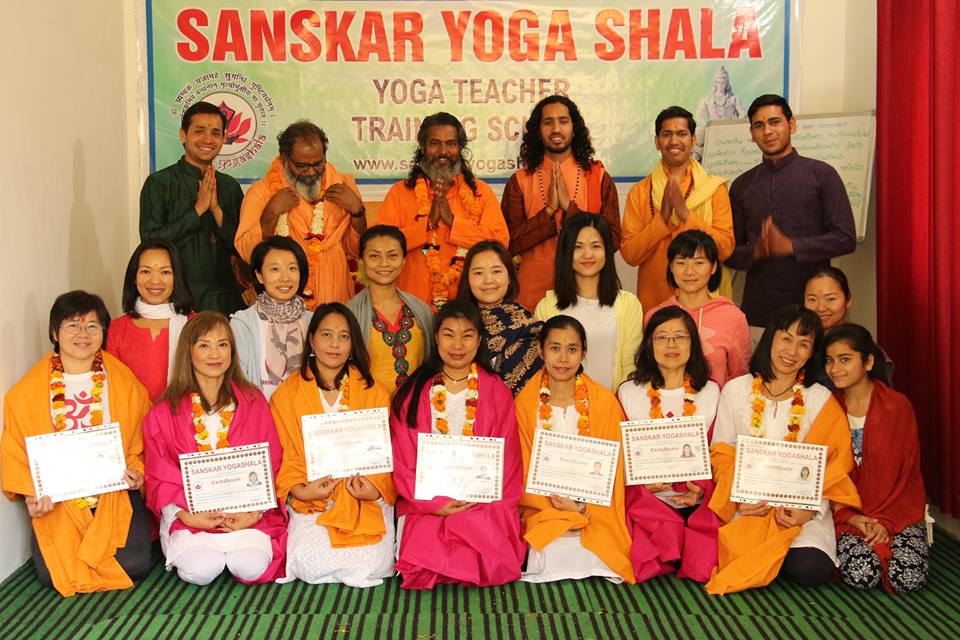 Yoga Course Curriculum
 Introduction To Yoga
 Asanas
 Daily Pranayama and Mantra Chanting
 Daily morning Pooja (Hawan)
 Hatha, Ashtanga & Vinyasa Yoga sessions
 Mudras & Bandhas
 Kriyas
 Yogic Philosophy
 Anatomy & Therapy classes
 Teaching Methodology & Philosophy classes
 Ayurveda class with nutrition
Daily Schedule
05:30 - 06:00 Wake up
06:30 - 07:30 Shatkarma/Pranayama
07:30 - 09:00 Vedic Yoga Practice
09:05 - 09:30 Hawan (Fire Pooja)
09:30 - 10:30 Breakfast
10:30 - 12:00 Philosophy
13:00 - 13:30 Lunch
13:30 - 15:00 Free time
15:00 - 16:05 Asana alignment / Practicum
16:15 - 16:30 Herbal tea
16:30 - 18:00 Asana Practice
18:15 - 19:15 Mantra/Meditation
19:15 - 19:30 Relaxation/Yoga Nidra/Kirtan
19:30 - 20:30 Dinner
Nutrition
We provide 3 daily vegetarian ayurvedic meals and herbal teas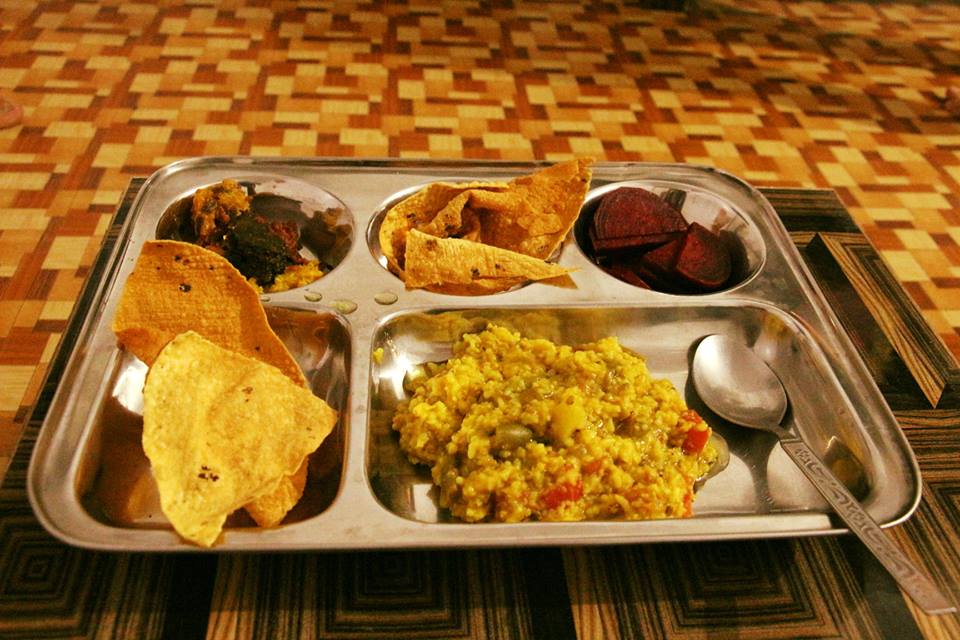 Location of yoga teacher training course
Our school is located in Rishikesh, a city in the foothills of Himalayas which is considered to be one of the seven holy cities of India. Every year, thousands of pilgrims from all over India arrive in Rishikesh to visit holy cites and temples, participate in Ganga aarti or bathe in holy waters of Ganga. This place is also very popular among foreign students of yoga who come to Rishikesh to learn ancient wisdom of Indian spiritual ascetics (rishis), learn and practice hatha yoga, participate in retreats or teaching training courses and receive international certification as yoga teacher. 
Our school is located in Tapovan, one of the most quiet and peaceful locations of Rishikesh, surrounded by jungles, rice paddies and peasant houses. 
If you want to find out more about Rishikesh, how to get there, how to find your way around the town, what to eat and drink, how to prepare for your trip medically (vaccinations, typical meds, etc.), check TopYogis Yoga Guide to Rishikesh. 
Want to find out about us more? 
Here Naveen Joshi, the main teacher of Samskar Yoga Shala, talks to TopYogis about yoga. 
The price includes
Free pick-up & Drop (Dehradun Airport to Yoga School)
Yogic food & clean Accommodation
1 Complimentary Massage
Juices & Herbal tea
Group Ganga pooja ceremony (Ganga Aarti)
Satsanga (devotional concert)
Sunrise Trek Kunjapuri Temple
Cleansing process materials & Books
200 Hour Yoga TTC Certificate
Free Wi-fi connection at the Yoga school
Not included in the price
Air tickets and travel to Rishikesh or Dehradun Airport
Personal expenses
Check yoga events in these cities
Check yoga events in these countries