200 Hour Hatha Yoga Teacher Training Course in Rishikesh | Rajendra Yoga Center
200 Hour Hatha Yoga Teacher Training Course in Rishikesh | Rajendra Yoga Center
28 days teacher training course on Hatha yoga in Rishikesh conducted by Rajendra Yoga and Wellness Center certified by Yoga Alliance from 1 to 28 December 2018
We invite and looking forward to welcoming yoga seekers/beginners from all over the world to come to Rishikesh, India to experience pure authentic yoga in our yoga center and to explore your potential to be a certified yoga teacher (RYT) in near future.
Our courses not only provide you with an internationally recognized certification but also laid down a strong foundation of yogic insights. Our aim with this course is to plant potent seeds of spirituality and divinity within individual self that we hope it will grow over time and with your dedicated practice and attitude. Our yoga center teaching faculty comprises of experienced yoga teachers who are firmly rooted in tradition yet contemporary in their vision.
Objective: To make a person experience the traditional yoga.
Goal: The learner can experience the transformation. A person can witness the most beautiful part of life by making a different view of normal life.
Description
Yoga is a treasure for gaining good health, prosperity, and peace. Yoga Teacher training course has potential to can change your life and your approach towards life. It is an intensive course to study and practice various aspects of yoga to understand it, though it is not an easy subject to understand fully in short period of time. It is a big challenging job to transform someone into a yoga teacher in one-month duration. With this course, you will be a better student of yoga.
Teaching requires skills, patience, compassion, and clarity of the subject. It is very important to understand yoga teaching comes with regular practice, passion for living and sharing yoga & consistent self-study. Your personal experience is your best teacher.
Yoga teacher training course not only suitable for those students who aiming for the yoga teacher in near future but it's equally beneficial for those students who want to know more about yoga beyond yoga postures.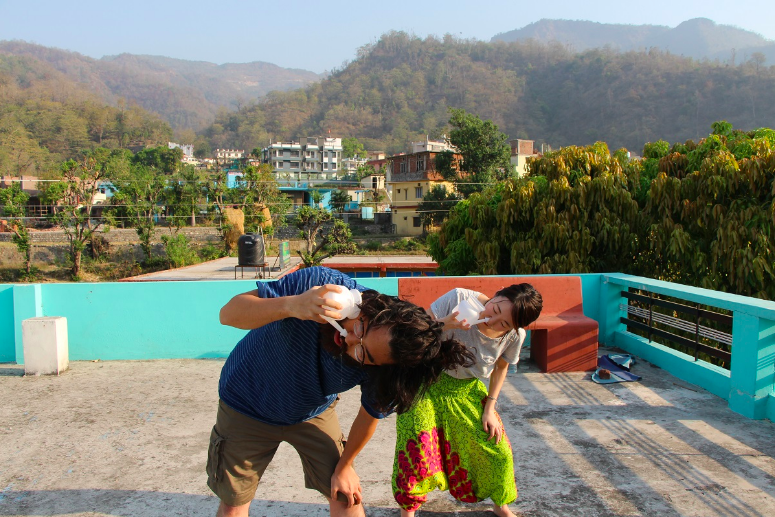 Learning objectives of the course are:
Learn to teach a series of asana safe and effective way with full integrity.
Understand various asana on pranic, physical, and therapeutically level.
Understand principles of alignment and adjustment.
How to teach a wide range of mixed abilities and ranges of capacities. through various modifications and props.
Understand roots of yoga philosophy.
Improve your personal practices.
Understanding your strength and limitation.
Understanding significance of mantra and how to incorporate it in your practice as well as in your teaching.
How to meditate /experiencing inner silence.
Who can join yoga teacher training course
Yoga unites us. Yoga brings harmony and peace. It is our core believe each individual have right to be happy and healthy. Each individual have potential to explore his/her inbuilt yoga capacity. Each individual have potential to be yoga teacher in future. Yoga gives us health, happiness and inner stillness.  This 200 hours Yoga teacher training course is suitable for physically fit people.
Who are looking to refine their current practice?
A beginner student who wants to take their yoga practice more serious level/next level.
Who are interested in their spiritual orientation?
Want to live healthy and happy life with the wisdom of yoga and its related practices.
Wants to live and teach yoga in near future.]
Who are Interested to study more about yoga and Indian culture from its source.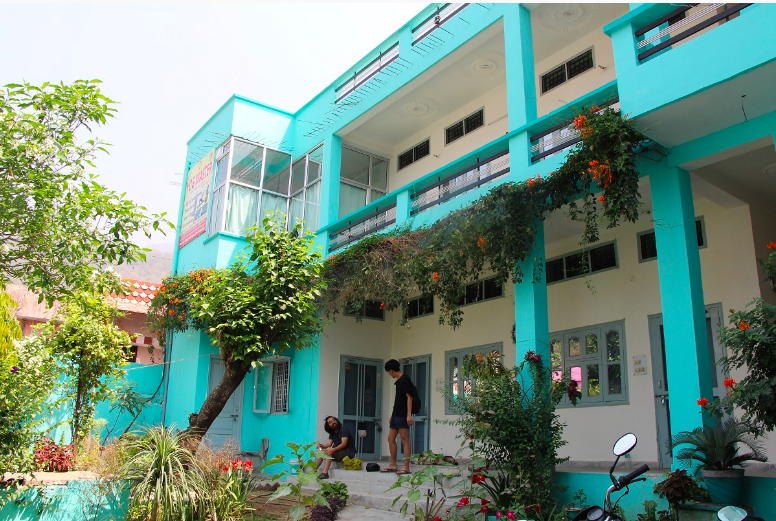 Why it is important
Many people practicing yoga to stay healthy but our practicing often not regular /systematic. It is often irregular some time only by watching videos. Yoga required proper training and attitude .Yoga is not merely stretching exercises. Yoga teacher training provide you a systematic study of ancient yogic wisdom to enhance your life and gives you a new perspective towards yoga and life.
Yoga teacher training is not only for certification / provide you license to teach yoga. But it provides you various tools and techniques to deal with life challenges/stress management with its rich philosophical wisdom.
It is not only for those people who want to teach for living or part time teacher during 200 hours teacher training you will be introduced to various topics such as philosophy of yoga, anatomy and physiology of human body, Ayurveda ,chakra, prana,  asana etc.. This can simply help you to take your own practice to a new level.

And if you are spiritual person or looking for some spiritual orientation, through our yoga teacher training you may come away a deeper connection to yourself. After completing 200 hours teacher training you be able to.

Understanding fundamental principal of yoga and its practices.
Understanding philosophical and spiritual aspect of yoga.
Enhance yourself practice and nourish your inner teacher.
| Time | Daily Activities |
| --- | --- |
| 6:30am to 7:30am | Pranayama and meditation(Saturday morning yoga cleaning) |
| 8:00am to 9:30am | Yoga asana |
| 9:45am to 10 :45am | Breakfast |
| 11:00am to 12:00noon | Philosophy |
| 12:00noon to 1:00pm | Ayurveda Anatomy & Physiology |
| 1:15pm to 2:30pm | Lunch |
| 2:30pm to 3:30pm | Rest |
| 3:30 pm to 4:30pm | Sanskrit Mantra/yoga nidra/alignment/teaching methodology |
| 4:30pm | Herbal tea |
| 5:00pm to 6:30pm | Evening yoga Practice |
| 6:30pm to 7:15pm | Mantra chanting /meditation |
| 7:30pm | Dinner |
Once a week in morning time we practice yogic cleansing session under expert teacher supervision.
Sunday is day off.
This is our daily schedule. But it can be changed as per the weather conditions /session
During course twice (Sundays) we take you to nearby spiritual places such as visit to holy cave /temple/Ganga aart/ashram visit with our teacher to help you and to understand Indian culture, spiritual orientation or significance of such place.
Two weeks you are free to do your shopping in Rishikesh.
During this course, we offer you a free Ayurvedic massage (50 minutes)
Location of yoga teacher training course
Our school is located in Rishikesh, a city in the foothills of Himalayas which is considered to be one of the seven holy cities of India. Every year, thousands of pilgrims from all over India arrive in Rishikesh to visit holy cites and temples, participate in Ganga aarti or bathe in holy waters of Ganga. This place is also very popular among foreign students of yoga who come to Rishikesh to learn ancient wisdom of Indian spiritual ascetics (rishis), learn and practice hatha yoga, participate in retreats or teaching training courses and receive international certification as yoga teacher. 
Our school is located in Tapovan, one of the most quiet and peaceful locations of Rishikesh, surrounded by jungles, rice paddies and peasant houses. 
If you want to find out more about Rishikesh, how to get there, how to find your way around the town, what to eat and drink, how to prepare for your trip medically (vaccinations, typical meds, etc.), check TopYogis Yoga Guide to Rishikesh. 
Want to learn more?
Read TopYogis interview with Rajendra Pandey
The price includes
200 hours yoga alliance certification after completing course.
Neat and clean accommodation With hot shower and wi fi facility
Three Indian vegetarian meal per day
Study material and yoga kit.
One Ayurvedic complementary massage 50 minutes or Ayurvedic doctor consultation
Visiting Ganga aarti and cave /temple visit
One cooking class for yogic food.
One musical night /live music/kirtan evening.
Not included in the price
Air tickets and travel to Rishikesh or Dehradun Airport
Check yoga events in these cities
Check yoga events in these countries