Yoga in Barcelona - yoga studios, teachers and events
Being a big international city, Barcelona has a variety of yoga styles. There is a big amount of yoga studios, some of them offer classes in many styles, but there are quite a lot that specializes in some particular style. Thus, there are lots of studios who mainly provide kundalini classes with shakti dance and yoga for pregnant taught as extras. There are also quite a few studios who specialize in "dynamic yoga" styles of ashtanga vinyasa, vinyasa flow and the like. Yin yoga is also quite popular in studios of Barcelona. And of course, you can find classes of hatha yoga almost in every yoga center. 
During our visit to Barcelona in September 2017, we have not found any teachers who developed their own approaches or styles in yoga practice, but we have discovered an array of internationally known styles in Barcelona: Jivamukti, Shivananda, Yin, Ashtanga Vinyasa, Bikram, Kundalini, and others. 
Often times teachers like to sing mantras in their classes and include live playing on instruments like harmonica, singing bowls etc. In general, I got this impression that teachers in Barcelona are less "austere" than those in such places as Kiev, for instance. Instructors in Barcelona also tend to include elements of mysticism, esoteric, Indian spirituality and New-age in their classes. Teachers in Ukraine also have these elements, but not all of them, and to a lesser degree. I think, one explanation of that fact is that in the seventies and eighties Barcelona was more wealthy and open to the world than countries of USSR, and Spanish people could travel to study with yoga teachers in India and other places. That's why they did not have so many self-taught practitioners who would learn yoga by some books or treatises and would be free to interpret and apply yogic techniques from a more practical standpoint. Many Barcelonian teachers had their yoga education in India and they have inherited a version of yoga that's strongly connected to spirituality in Hinduist interpretation, with rituals like pujas, mantras, bhajans, etc. 
Most of the classes are conducted in Spanish although there can be classes in English and that might be announced in the schedule. Many Spanish teachers also know English so even if the class is in Spanish, the teachers might give you some personalized instructions or cues in English.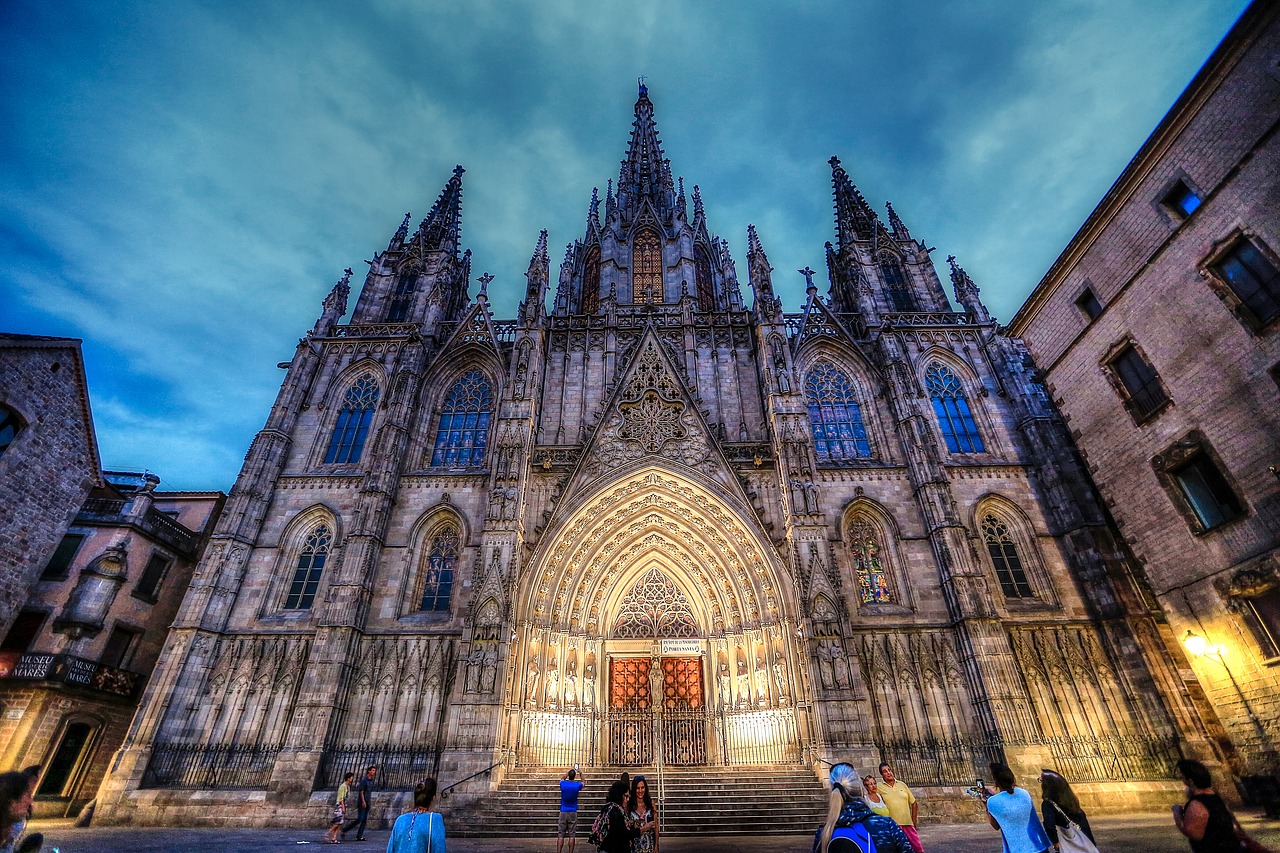 A lot of yoga studios in Barcelona, besides regular classes, also offer teacher training courses in hatha yoga, kundalini, and other styles. Yoga teachers that want to teach in Barcelona should take into attention that recently a new legislation has been passed in Catalonia that requires yoga teachers to have certification by only those schools that comply with requirements of the law on yoga education BOE-A-2012_11325. That's why if you have completed your teacher training in India or in another place, your certification may not be valid for many studios in Barcelona. You can still gather groups in parks and on the beach, but if you want to work as a yoga teacher in Barcelona, sooner or later you might need to take teacher training course from a school in Barcelona. 
Before you visit a yoga studio in Barcelona, you need to take into account that sometimes, their payment schemes are quite complicated. Many yoga studios still require you to pay a membership fee ("Matricula") to be able to access classes (for which, of course, you need to pay additionally), and sometimes gather maintenance fees for the months during which you do not visit the studio. That's why you need to study their payment policy carefully before going to their classes. For these reasons, we included a description of current payment policies (as for September 2017) for all studios in Barcelona on their respective TopYogis pages. Most popular payment plans are monthly payments for the definite amount of classes (4, 8 or 12 per month), or unlimited amount of classes. Some of the studios have no other options than the monthly payment for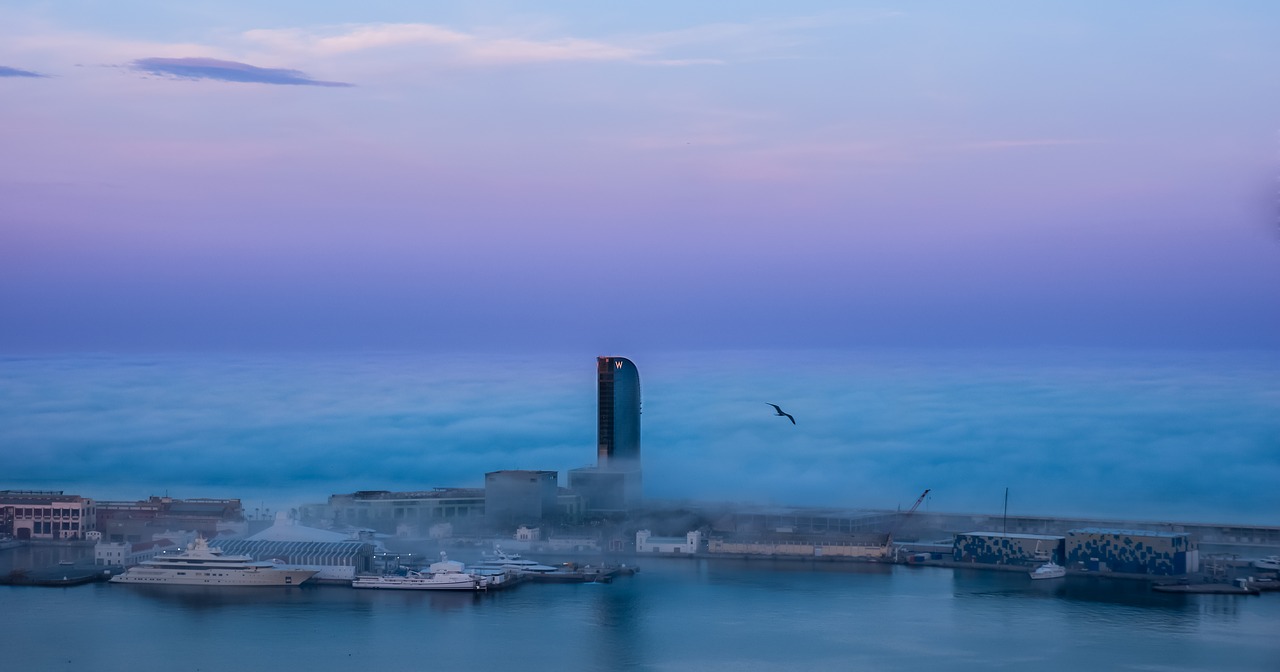 unlimited access to classes. As I was explained, such payment policies in studios of Barcelona are similar to the "club culture" in the USA , when a client has to become first a member of the club to be able to access the club's services. Luckily, this situation now changes and there are studios that have really simple payment plans - you can pay for individual classes, for packages of classes (4, 8, 10, etc), or monthly payments for the unlimited number of classes. Some of the studios offer free trial classes or trial weeks for low price (for example, Shunia yoga offers first class for free, Spinning yogis offer the entire first week for free for residents of Barcelona, and Happy yoga in Poble Nou offers the first week of classes for just one payment of 10 Euros). 
We have found one studio that does not set its own prices for classes but allows individual teachers to set their own price. In this studio, drop in classes can cost from 5 to 10 euros, which is considered very inexpensive in Barcelona. LaShala Yoga Studio actually feels more like a space for yoga practice than a studio in a classical sense, because as a studio it does not make money. As I was explained by one of the founders, all the money goes to the teachers who then jointly pay the rent and bills of the space. I think that this is a great idea and if you are in Barcelona, visit it to support this place to support such original vision.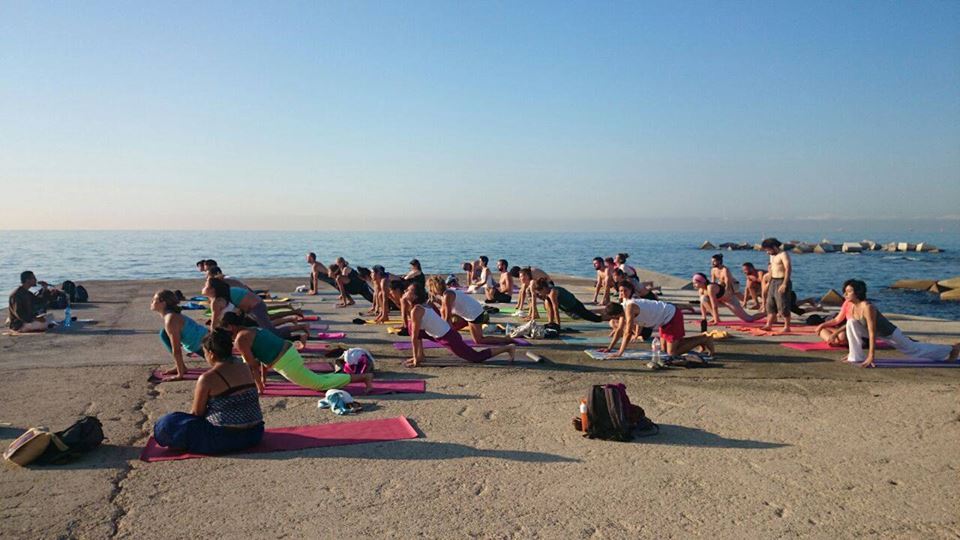 It was surprising to notice that in some studios, schedules of the classes do not include names of the teachers, just names and styles of the classes. Sometimes, even if schedules do include teachers' names, when the class is substituted by another teacher, there is no announcement of the substitution in the schedule. The impression is that there is not so much attention to who exactly teachers the classes. This again reminds the "club culture" characteristic to the USA. The class is supposed to be taught in a certain style and that should be enough for the client. For me, such approach is unusual, as I have always been interested in particular teachers more than particular schools or spaces. I would follow the teacher in whatever studio she teaches. In Barcelona, however, if the teacher that you like teachers in two or three different places and you want to visit all their classes, you might need a monthly subscription to each studio, which is too expensive and therefore does not make sense. You might need to look for teachers who conduct classes in parks, on the beach, or in studios that allow drop-ins.
Barcelona is a great place to visit yoga studios, but it's also a great place to practice outside. There are lots of groups that gather in the parks and on the beach in the warm season for their yoga practice. The most popular park for such gathering is Ciutadella. Such sessions are often cheaper than the ones you would have in the studio (drop in class can cost from 5 to 10 euros) and often, they are conducted in English. 
The best place to find such yoga sessions in nature is via MeetUp App, WatsApp groups on Yoga in Barcelona, and Airbnb Experiences. An added benefit of such classes in nature is that you don't have to pay membership fees and other payment that might be required in a studio. 
You can find a studio on the map or search by name, filter results by yoga styles, levels, and rating. 
Here are some of the reasons why you should create your TopYogis page. 
Teachers, studios and events of the city